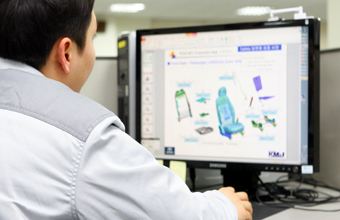 The technological research center established in 1992 has the technological capacity which can perform new product design and development, constructive interpretation, seat reverse-design, alias design and self-certification test sufficient as the best seat maker in the country.

Moreover, we design from the initial design stage considering ergonomics to give safety and comfortable riding experience to customers, and all researchers are endeavoring for growth to be 21st centrury global seat maker.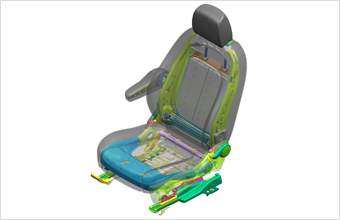 Starting with the early LEMANS SEAT of Daewoo Cars, we designed lightweight cars Tico, Damas, Matiz, small vehicles Lanos, Cielo, Espero, medium vehicles Tosca, Magnus, and large vehicle Arcadia, and recently, we designed adn developed SPARK, AVEO, CRUZE, MALIBU, ALPEON SEAT of GM CHEVROLET.