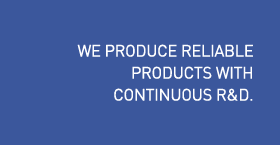 Function (Comfort)
#1 The first bucket type seat in the same grade
Application of bucket type seat which wraps the passenger's body when riding to maintain stable position during driving and create a sporty indoor atmosphere.
Function (Comfort)
#2 The first in the same grade
Provides the best comfort due to being adjustable in 12 directions depending on the position which persons in driver's seat and passenger's seat desire, and increased convenience with memory function (driver's seat). (8Way seat direction + 4Way lumbar rest)
Safety (Safety)
#1 The dual pretensioner, road limiter and crash locking tong
Speedily fixes upper body and hip at the same time with safety system applied to safety belt, and does not pressurize the chest area.
Safety (Safety)
#2 Airbag system
Adjusts front seat airbag pressure in 2 levels depending on collision speed, to reduce risk of injury due to excessive airbag expansion in case of low speed collision. Application of the country's first seat side airbag system which protects upto the knee in case of side collision.
Safety (Safety)
#3 Active headrest system
Applied head rest in the center of front and back seats as well to speedily move the head rest to the front on collision to reduce neck injury of passengers.


Function (Comfort)
Malibu 6:4 Folding Seat
Applying the folding seat, possible to fold the backseat seatback in the ratio of 6:4, to all
Safety (Safety)
#1 Application of headrest in center seats
Applied head rest in center back seat to reduce neck injury of passenger on collision.

HEAD RESTRAINT : passenger head protection device which has function of protecting neck part from external shock. (there are 2WAY,4WAY,ACTIVE TYPE)

12 WAY POWER SEAT : Possible to adjust 12 directions according to the position drivers want, providing optimal comfort and enhancing convenience as a memory function(Driver's seat)

6WAY POWER LUMBAR SUPPORT button: PNEUMATIC TYPE, has supporting function to reduce back discomfort.
RECLINER LEVER : SEAT BACK angle adjustment device, there are POWER TYPE and LEVER TYPE.
HEIGHT ADJUSTER : there are MANUAL TYPE and POWER TYPE, has seat height adjustment function and front-back movement function.

FRONT BACK POCKET:application of storage space for driver's seat and passenger seat